About us
Due to the period 1946 – 1989 the Czech Republic has not had the history of family business that developed foreign economies have had for several generations. For this reason, there is a lack of experience in the Czech Republic with the transfer of a family business from one generation to another. One of the key missions of our Centre is to transfer this experience to the Czech Republic from abroad, and in cooperation with Czech family businesses, to build up optimal 'know-how' for the administration and management of family businesses.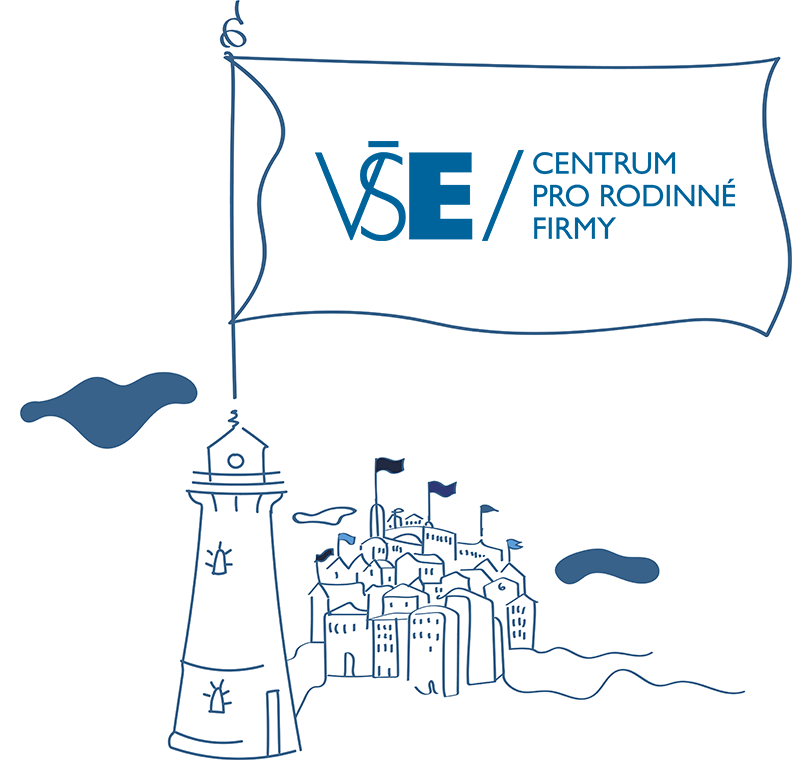 Why are we here?
Our aim is long-lasting prosperity for the family business.
EDUCATION
We navigate the process of succession, management and administration of family businesses. We bring 'know-how' from abroad, where family businesses often have more than a century of history. In our team we have both experienced academics and experts from the field of business.
RESEARCH
We try to understand what works or doesn't work when engaging family members in the business. We conduct research projects with leading universities based abroad. We publish the research results in prestigious international journals and reflect on them in our courses.
COOPERATION
We connect Czech family businesses and students. Top experts from all over the world come to our events. We promote the interests of family businesses on a regional and European level.
Strategic Council
The Strategic Council is a key advisory body of the Centre for Family Business composed of representatives of major family businesses. The Council has a maximum of 20 members and meets four times a year.
The mission of the Strategic Council is to support and influence the Centre for Family Business in fulfilling its mission and cooperate with the government and the Parliament of the Czech Republic on the conditions and possibilities of supporting family business
Follow us to stay in the loop
Following the Centre for Family and Business on Facebook is the best to stay in the loop with our latest news: from events, lectures, academic articles or interviews with family business representatives to media outputs by our experts.